Protecting Authenticity & Trust
The Authoreon A-ID enables you to verify, authorize, authenticate or certify
any identity or asset – fast, seamlessly and securely on the Blockchain.


Authoreon & the A-ID
The A-ID is the world's first machine-readable optical label on the blockchain. It enables numerous applications in Authorization, Authentication, Verification & Certification.
Authoreon in Retail
Brand Protection
& Consumer Trust
Authoreons' A-ID and microscan technology allows Original Product Verification, Authorized Retailer Verification, Identity Verification, Supply Chain & Ownership Chain Tracking – without the need of RFID/NFC chips.
Authoreon in Personal Use
A Self-Managed Identity
The A-ID will enable users to store all their personal data securely on the blockchain while granting selective access to verified and authorized instances only.
The Nanolense
The Authoreon Nanolense is a hardware extension for your mobile phone, that captures microscans to verify the originality of physical items.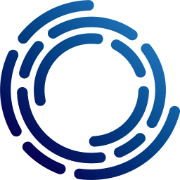 The AUN Token
Authoreon tokens are used to access certain functionalities of the platform including registering a new asset, transferring an asset, and a variety of other authorization features.