Original Product Verification
by Authoreon ǀ Release Date: September 2 2019
Verify original products against counterfeits based on a microscan and the corresponding A-ID.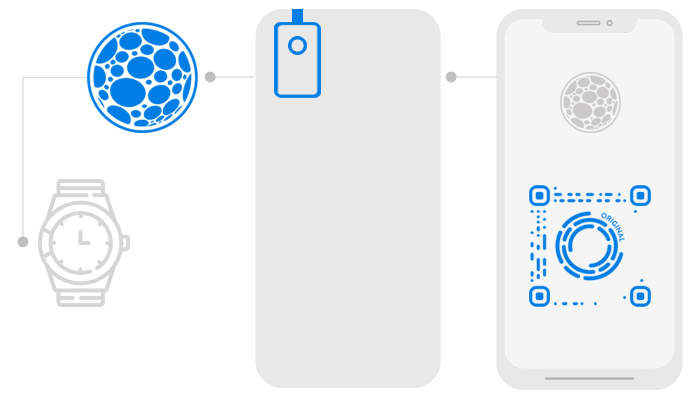 Original Product Verification
Authoreons' optical scan technology allows original products to be verified against counterfeits in e.g. the luxury-, pharma- and car-parts-sectors. Every material such as leather, textiles, plastic, wood or even metal has a unique surface structure – just like a fingerprint.
With the Authoreon Nanolense, a hardware extension for any mobile phone required to capture and verify microscans, consumers can authenticate genuine luxury products against counterfeits, and brands can track down counterfeit producers and retailers – without the need of expensive RFID/NFC chips.